How to Get Keywords in Multiple Languages Quickly?
We are in an era of globalization, where a product is selling well in a language region, and maybe we will begin to think about doing it in other language regions. How can we use existing promotional resources to build promotion articles in new languages quickly? In order to help users solve such problems rapidly, SCOHalo provides two major functions of cross-language word search for keywords and article translation.
What Are the Benefits of Using "Cross-Language Word Finding"?
The cross-language word finding function of SCOHalo backstage can find keywords corresponding to other languages ​​quickly and easily according to certain keywords, avoiding the operation of finding keywords on multiple platforms.
How to Use the "Cross-Language Word Finding" Feature?
First of all, in the left function bar, click Keyword Group and view List. In the right column, under the target keyword group, click Modify Keyword Group.

Then, check a keyword in the list of keywords in the target language. In the Language bar at the bottom of the window, check one or more languages. After clicking Start, wait for the keywords to be analyzed and found.
(Note: The cross-language word finding function is only for languages that have not yet added keywords. For languages whose keywords have been added, you can add more keywords by using Keyword Search and the function of custom addition.)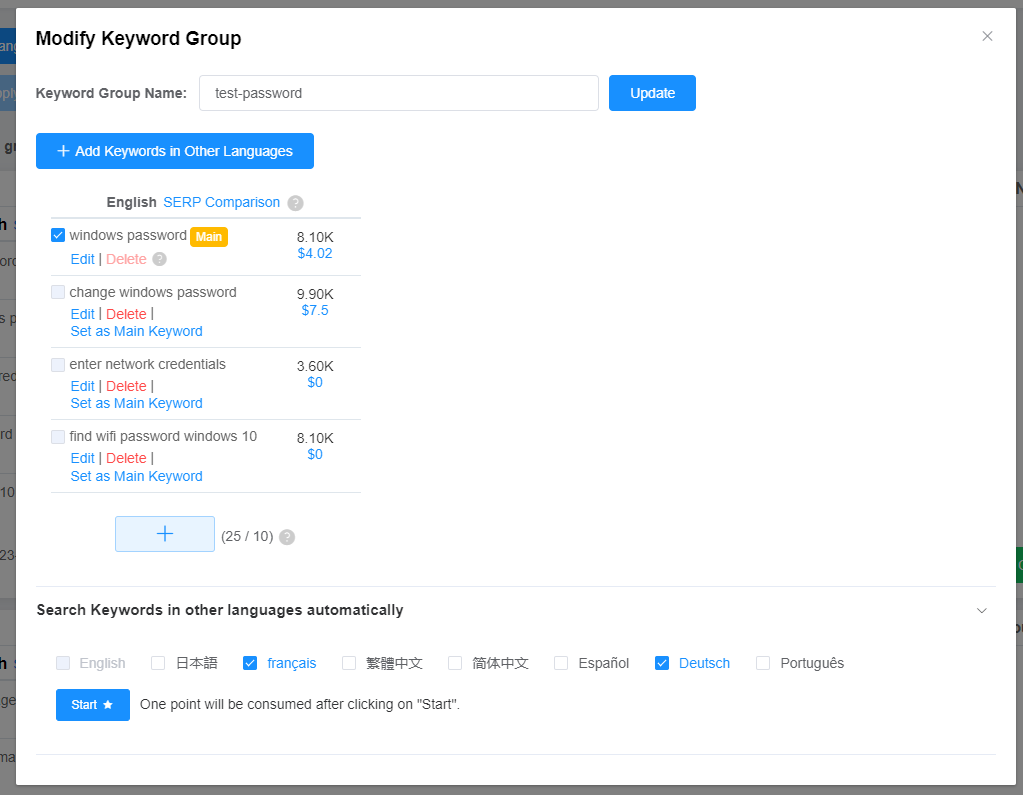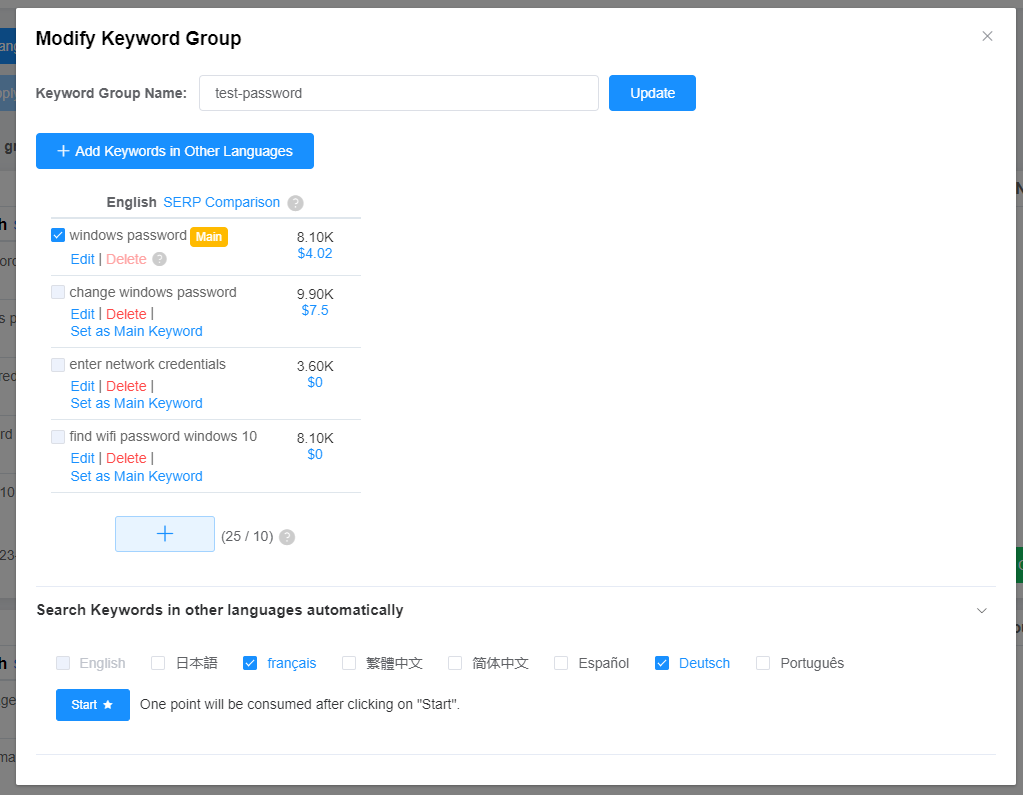 After the keyword search is completed, the list of corresponding keywords in multiple languages can be viewed. You can select one or more goal keywords by clicking on the Add button. Then click "Add to Keyword Group" to add the target keyword to the keyword group.