Free Massive Keyword Grouping Tool – SCOHalo SERP Analyzer
It crawls real-time Google SERP data automatically with one click, grouping keywords quickly and precisely.
Free Download
For Windows 11/10/8/7/Vista/XP/2000
How to Group Keywords with SERP Analyzer?
① Import and Load keywords → ② Crawl Google SERP → ③ Group Keywords by AI → ④ Export Keyword Groups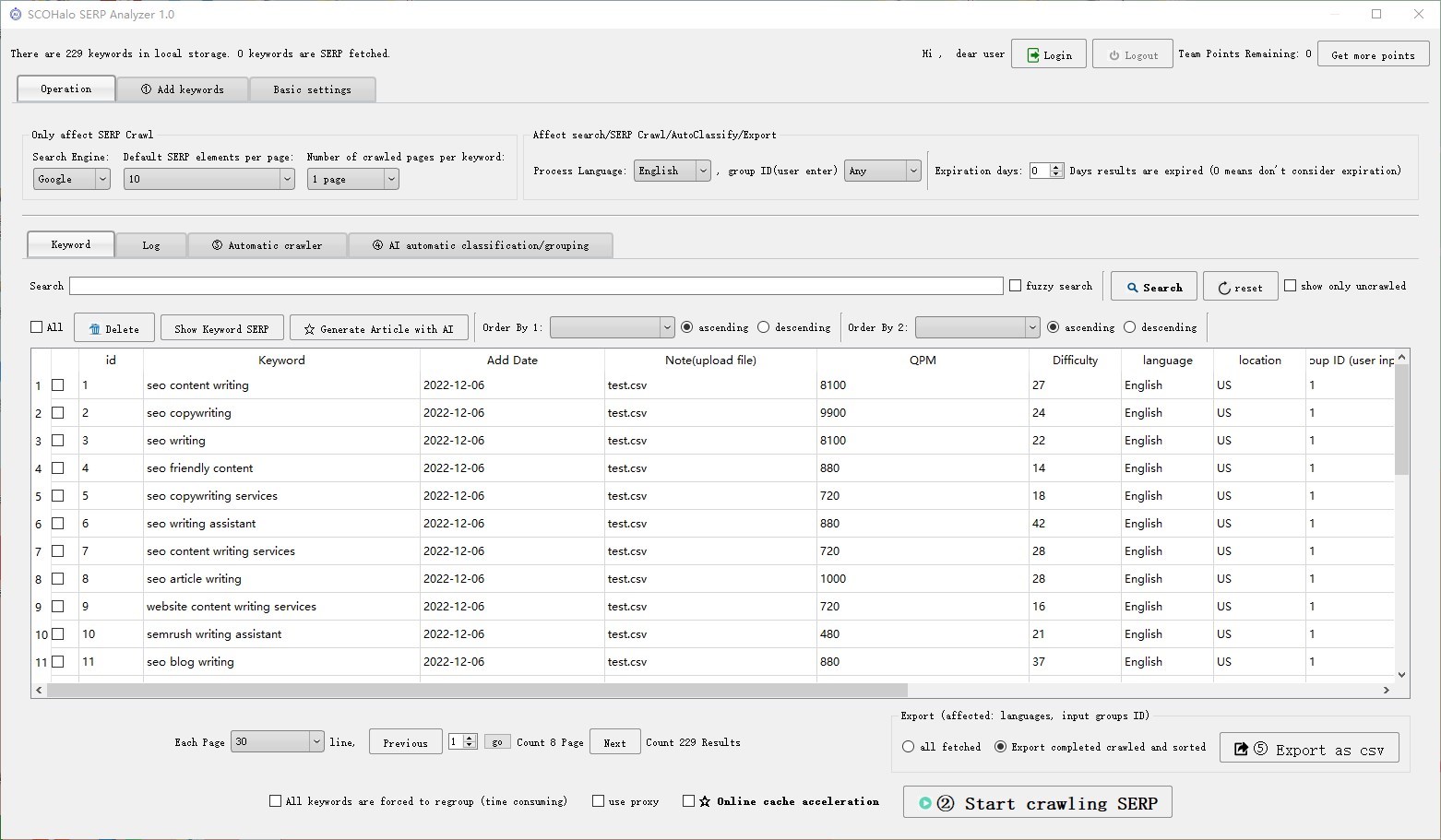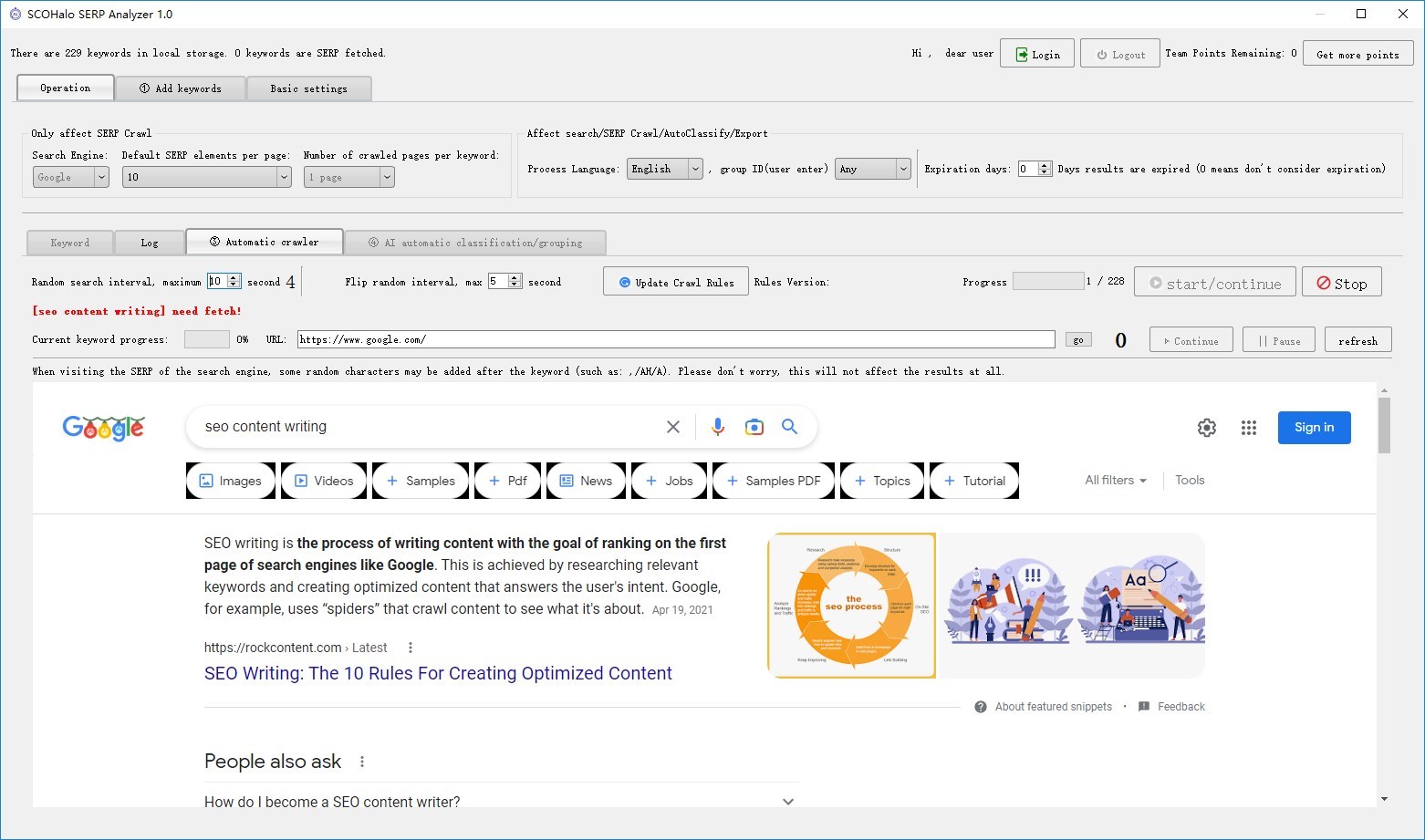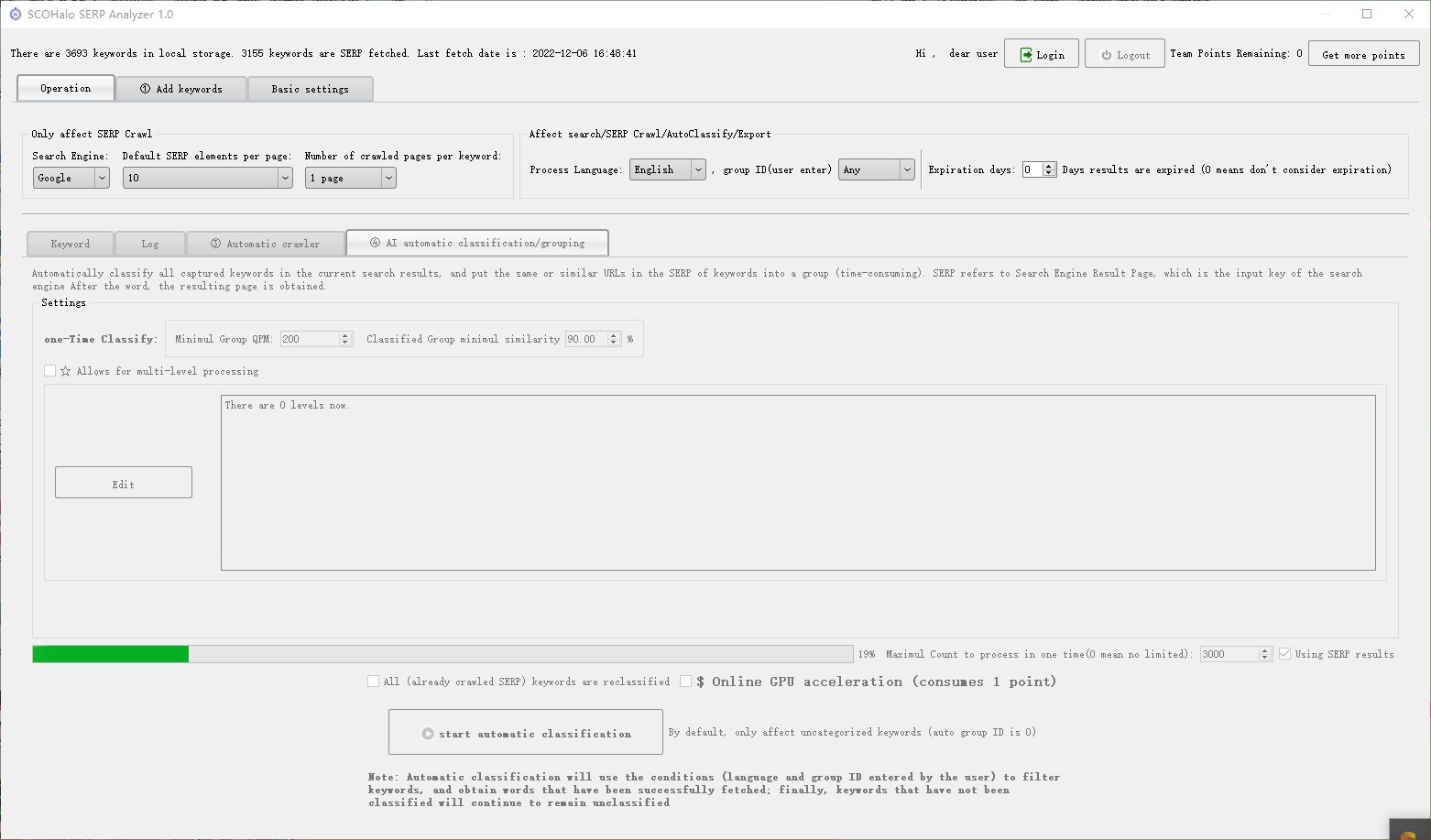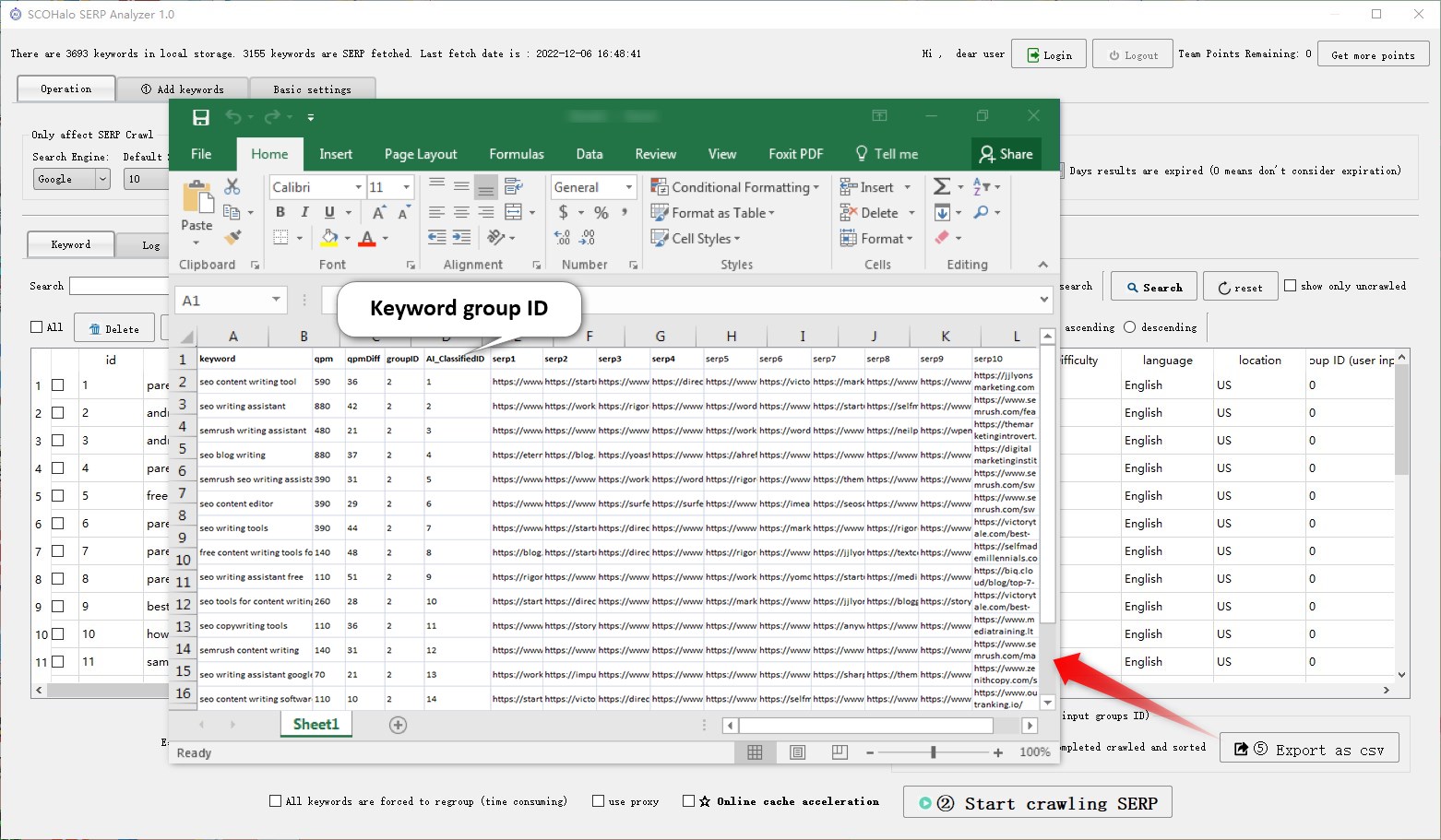 Step 1: Import a CSV file and add keywords list to the program.
Step 2: Start crawling SERPs related to the keywords.
Step 3: Start grouping keywords by AI. Keywords with the same or similar SERPs will be organized into the same group.
Step 4: You will get a CSV file with all keyword grouping information in minutes, which can be exported with one click.
Features
The system automatically processes massive amounts of data in a few simple steps, and quickly organizes keywords into closely related groups, helping you save a lot of time.
Store and Manage Keywords
SCOHalo SERP Analyzer can store up to 10 million keywords, all keyword information can be permanently stored in the program, and you can view all keywords at any time.
The program supports one-click import or export of CSV files, which is very easy to use. The imported CSV file including keywords, monthly search volume, keyword difficulty, and custom group ID can be loaded into the program with one click. When you need all keyword information in the program, you can export it quickly with one click.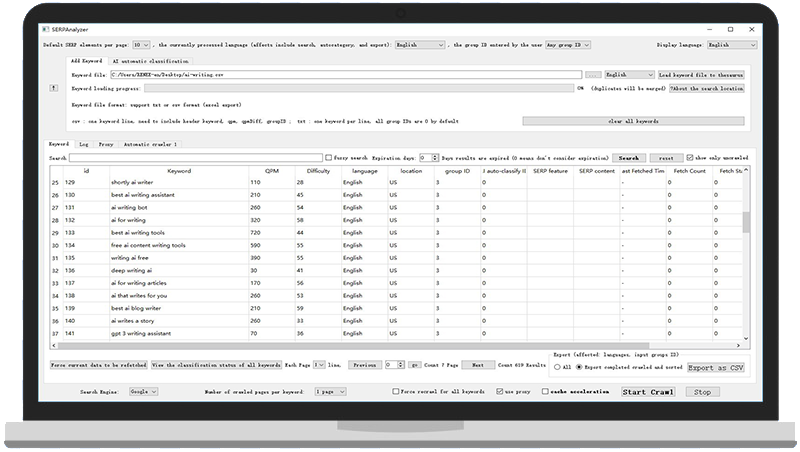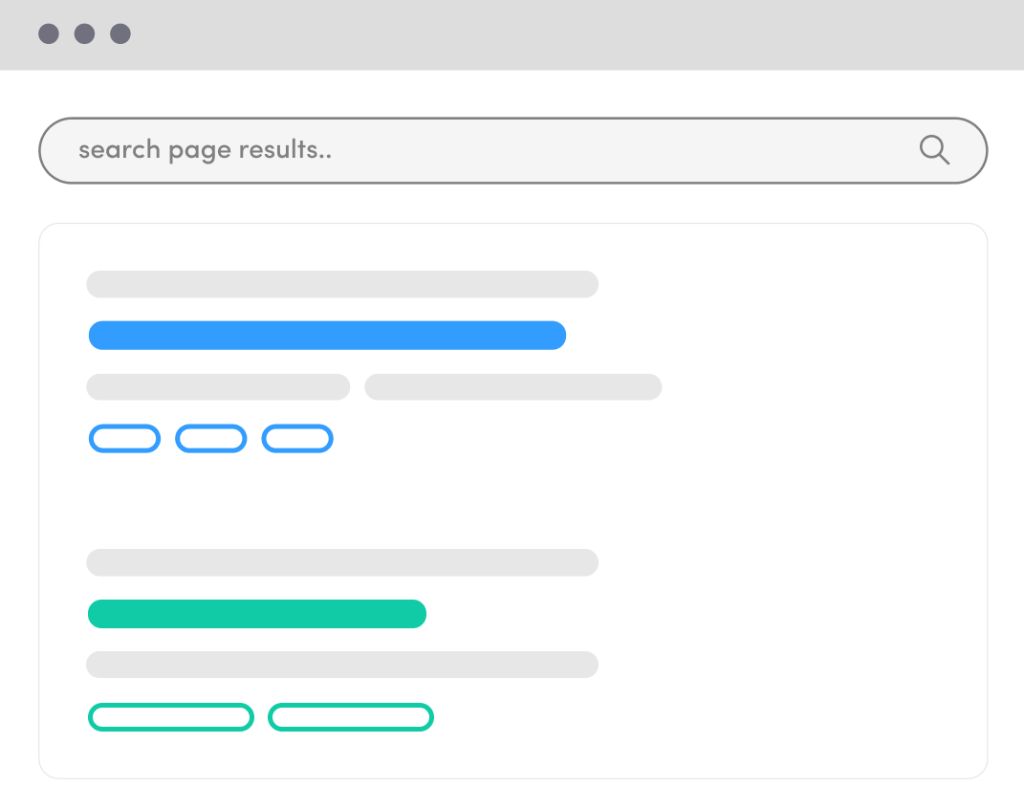 Automatically Crawl Google SERPs
After importing keyword information, you can start crawling Google SERP data with one click. The program will show you the crawling progress and status, you can pause or continue the crawling progress at any time.
Organize Keywords into Groups by AI
This tool automatically groups all keywords for which data has been crawled, using Google SERP data. Keywords with the same or similar SERPs will be grouped together. Automatic grouping will start with one click and you will obtain all keyword groups in a few minutes.
The exported CSV file includes the following information: keywords, monthly search volume, keyword difficulty, custom group ID, keyword group ID assigned by AI, and 10 SERPs. Please note: keywords organized into the same group will be tagged with the same group ID by AI.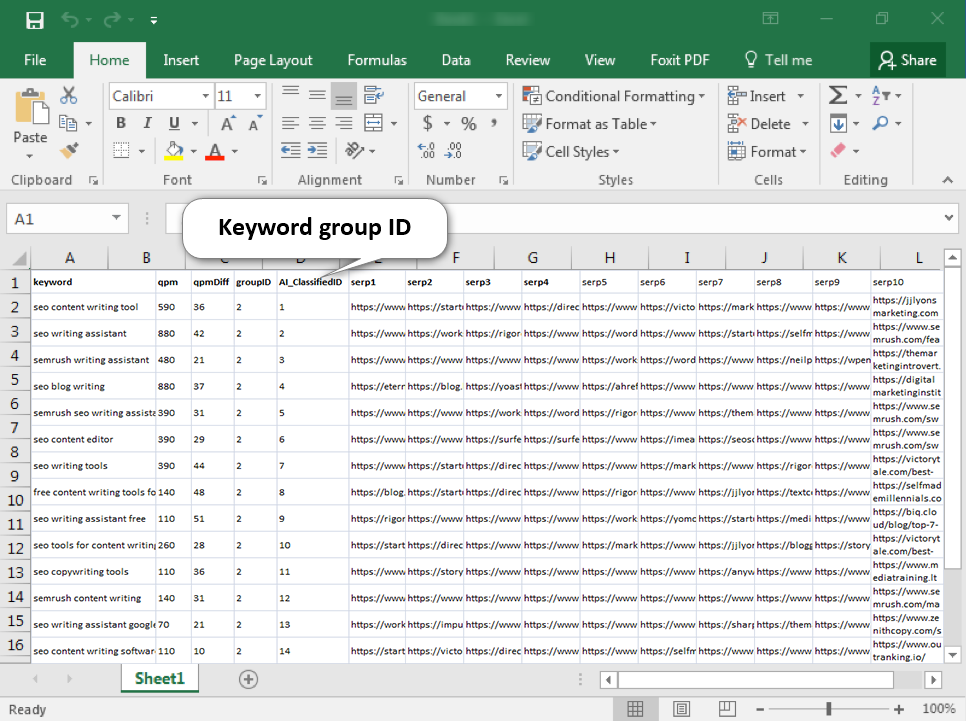 Start Grouping Your Keywords for Free