SCOHalo Best Practices Guide
First time using SCOHalo? You can use the practical tips and suggestions of this article to make use of SCOHalo's features and improve work efficiency.
Quick start
If you are new to SCOHalo, it is recommended to start with "Quick Start" to get a comprehensive experience of SCOHalo's features.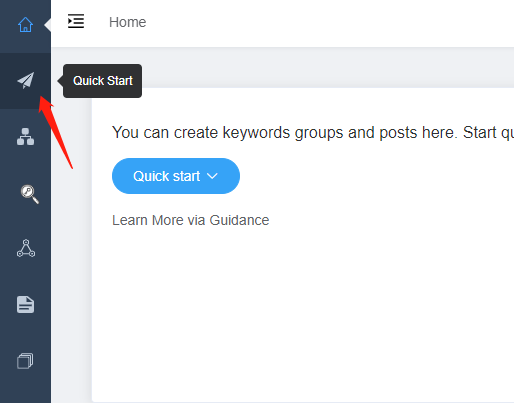 If you want to learn more about each step in the Quick Start guide, you can check the following link: https://www.scohalo.com/how-to-quickly-write-an-seo-optimized-article-for-a-niche-market
Keyword Management:
Basic Knowledge:
In SCOHalo, all articles are associated with keywords. You can read the following article to quickly understand the organizational structure and related operations of keywords in SCOHalo: https://www.scohalo.com/how-to-save-and-group-keywords-online
Cross-Language Keyword Search:
In addition, SCOHalo also provides users with a convenient cross-language keyword search feature. (Based on keywords in one language, it automatically finds corresponding high-traffic words in other languages, not just simple translations. For example, for the English word "transfer old hard drive to new SSD," SCOHalo finds the French word "cloner disque dur vers SSD." SCOHalo does not translate the original word.): https://www.scohalo.com/how-to-get-keywords-in-multiple-languages-quickly
Automatic Grouping and Import of Large Batch Keywords:
SCOHalo provides a completely free software called "SCOHalo SERP Analyzer," which helps users automatically fetch SERP (Search Engine Results Pages) for keywords. After the fetching process is completed, users can automatically group a large batch of keywords based on their SERP information:
https://www.scohalo.com/serp-analyzer
After completing the grouping, you can upload it to SCOHalo, and the backend will automatically generate multiple keyword groups based on the grouping results. You can refer to the following article:
https://www.scohalo.com/how-to-use-scohalo-serp-analyzer-to-fetch-google-serp-and-export-to-csv https://www.scohalo.com/how-to-massively-auto-group-keywords-and-upload-them-in-batches
If there are too many words added to the keywords, you can use the functions of SCOHalo to reorganize the words:
https://www.scohalo.com/how-to-group-keywords
In addition to using "Quick Start" to create articles, you can also click on a keyword group in the list and use the "Create Post" function to easily write an article for a specific keyword group: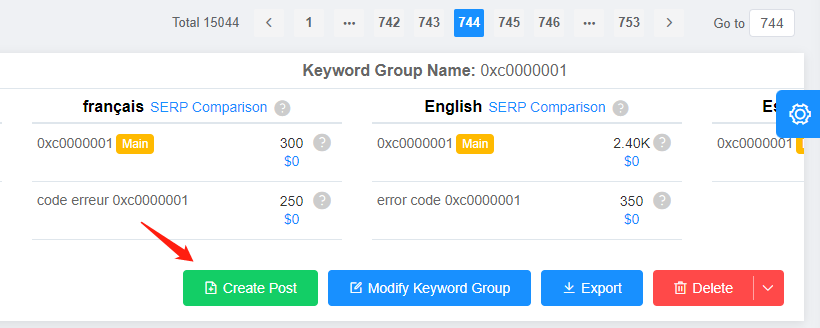 Creation of articles:
During the keyword topic analysis, SCOHalo extensively uses industry classifiers to summarize and categorize keyword topics: https://www.scohalo.com/how-to-use-industry-classifiers
By now, you should have already created article drafts through "Quick Start" or the "Create Post" function. SCOHalo offers numerous AI features to assist you in quickly modifying articles: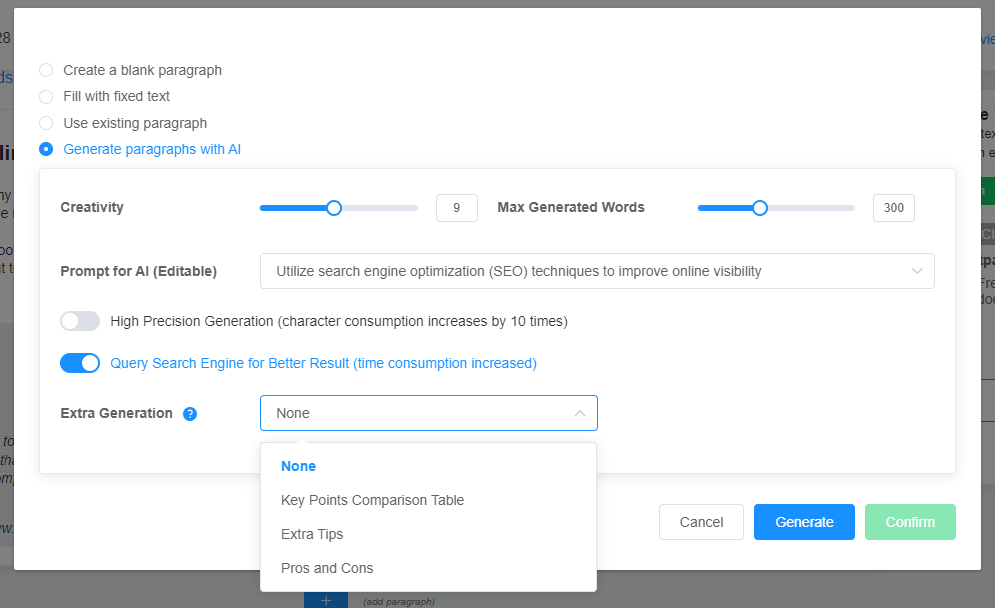 You can refer to: https://www.scohalo.com/import-and-optimize-articles
If you have finished writing an article and would like to have it translated into other languages, SCOHalo offers multi-language version management for articles and also provides article translation function: https://www.scohalo.com/article-translation
Do you want to publish your article elsewhere? SCOHalo also offers the option to export articles as HTML:
https://www.scohalo.com/how-to-publish-and-export-an-article