How to Publish and Export an Article?
In SCOHalo you can create a full article, including title, summary, table of contents, chapters, paragraphs, images and more. All articles that are saved and published can be stored permanently inside SCOHalo. When you need to publish your content on other platforms, websites or blogs, just export the target article from SCOHalo with one click.
1. Save and Preview an Article
To avoid losing the content, you can click "Save" once the content is edited. Just click "Preview" and you can view an article before publishing.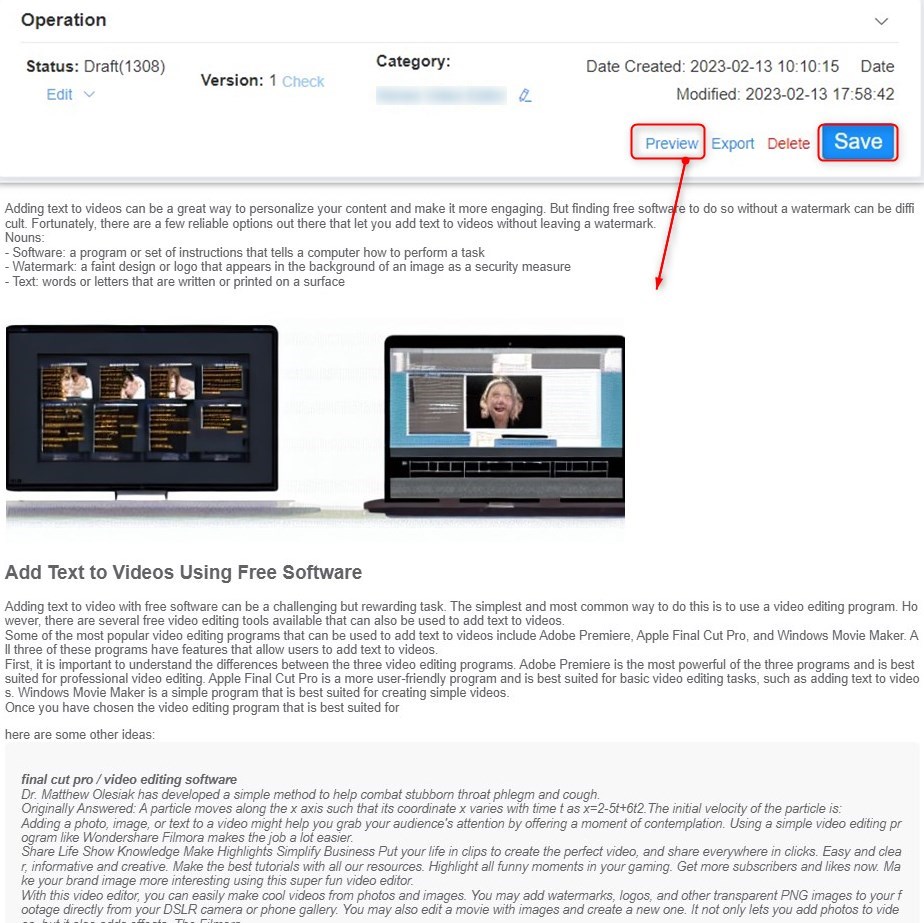 2. Edit the Status of an Article
An article that has been finished can be marked as "Published". If an article is still in the process of editing, you can mark its status as "Draft". Just click the "Edit" button, then choose "Draft" or "Published" option according to your needs.

3. Export an Article
An article can be exported as HTML code. When you need to publish an article on a website, third-party platform or blog (e.g. WordPress), you can export a full article with a template, including article title, summary, table of contents and sections by clicking "Export" option.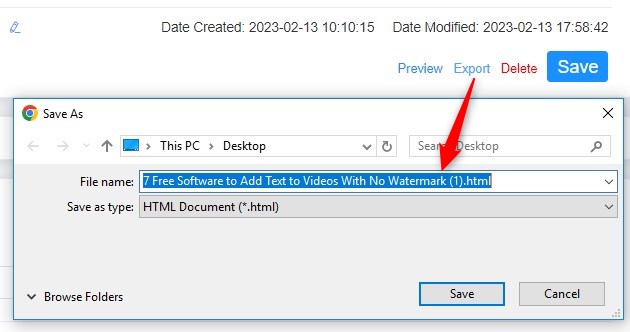 Tip: Add an article that is exported from SCOHalo on WordPress
Step 1: Click "Export" option to export an html file of target article inside SCOHalo.
Step 2: Open html file with Notepad. Then, paste html code to WordPress.